Dog Bite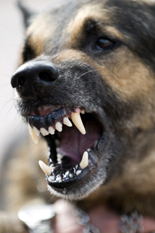 In Florida, dog owners are held strictly liable for any injury caused by their dog. It is not necessary to show that the dog has previously hurt someone or acted aggressively. Even if the person injured is partially responsible, they can still bring a claim against the dog owner.
Dog bites can have cause very serious injuries often requiring stitches or surgery. Sometimes the emotional and physiological scars after a dog bite can be far worse than the physical scar. I know this firsthand as I have a close family member of mine who was bitten near her eye by an Akita when she was a small child. I will do everything I can to fight for your loved one that was injured from a dog bite just as I did for my family member. Call me at 727-248-0305 or e-mail me at robin@injuredcallme.com for arrange a free no obligation consultation.
Why Choose Us?
Free Initial Consultation
We Only Get Paid When You Get Paid
Flexible Appointment Availability
Personal Attention On Every Case
Schedule Now And Protect Your Rights
Local Representation
Call Today!
We'll be happy to answer any questions you have.
727-210-8800