Slip And Fall Attorney in Clearwater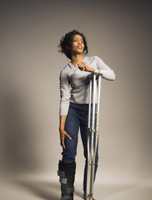 When selecting a Clearwater slip and fall attorney, it is important to choose one that has proven skills and experience. You will get that and much more when you hire Nightingale Law Firm. Our attorneys have exceptional amounts of experience in handling slip and fall cases, and they will work to protect your rights.
It is easy to feel helpless in the wake of a slip and fall accident. However, you have rights. To protect those rights, you need to contact Nightingale Law Firm right away. We will provide the personal attention that you need in your slip and fall case.
Do you need a competent Clearwater slip and fall attorney? You are in luck because Nightingale Law Firm is available to help you. We offer flexible appointments that make it easy to find time in your busy and hectic schedule. Contact us today to schedule a free initial consultation.
Why Choose Us?
Free Initial Consultation
We Only Get Paid When You Get Paid
Flexible Appointment Availability
Personal Attention On Every Case
Schedule Now And Protect Your Rights
Local Representation
Call Today!
We'll be happy to answer any questions you have.
727-210-8800